I
THOUGHT I
WAS
BULLETPROOF...
YOU NEVER THINK IT'S GOING TO HAPPEN TO YOU. YOU'RE DIFFERENT FROM THE OTHERS. YOU'RE YOUNGER, BETTER, MORE TALENTED.
YES, YOU ARE. LET'S KEEP IT THAT WAY. YOU NEED TO MAKE SURE THIS DOESN'T CHANGE SO YOU CAN GET WHERE YOU'RE GOING.
I
SHOULD HAVE
PUSHED
HARDER...
YOU LOVE TO EXCEL. YOU FALL SHORT WHEN YOU DON'T HAVE THE RIGHT GUIDANCE. YOU CAN PUSH INTO NEW
TERRITORY WITH TRULY ELITE PERFORMANCE WISDOM. YOU DON'T HAVE TO SUFFER THE LACK OF GREAT RESOURCES.
IF I
HADN'T
GOTTEN
HURT...
CLINICAL ENVIRONMENTS AREN'T FOR YOU. THESE PLACES TAKE YOU AWAY FROM THE ESSENCE OF WHO YOU ARE. YOU NEED TO BE
CONNECTED TO PERFORMANCE TO FEEL ALIVE. GOOD TREATMENT BLURS THE LINES BETWEEN PERFORMANCE AND REHAB. THEY ARE
TWO SIDES OF THE SAME COIN. WHEN YOU WORK WITH ISSUES IN THIS WAY YOU GET BACK TO IT FASTER, STRONGER, SOONER.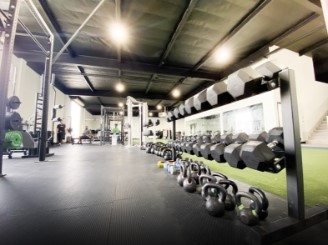 MEET THE FOUNDER